Research Symposium: Undergraduate Spotlight
2022 CRRES Undergraduate Research Symposium
April 21 Livestream, April 22 Neal-Marshall
In 2022, the CRRES Research Symposium featured keynote speaker Mike Amezcua (Georgetown University) and poster presentations from participants in the Undergraduate Research Program. The following day, participants in the Undergraduate Research Program shared findings from the research they conducted throughout the year. Their projects covered a diverse array of topics, from archival research into the life and legacy of Gwendolyn Brooks, to content analysis on media coverage of anti-Asian hate crimes.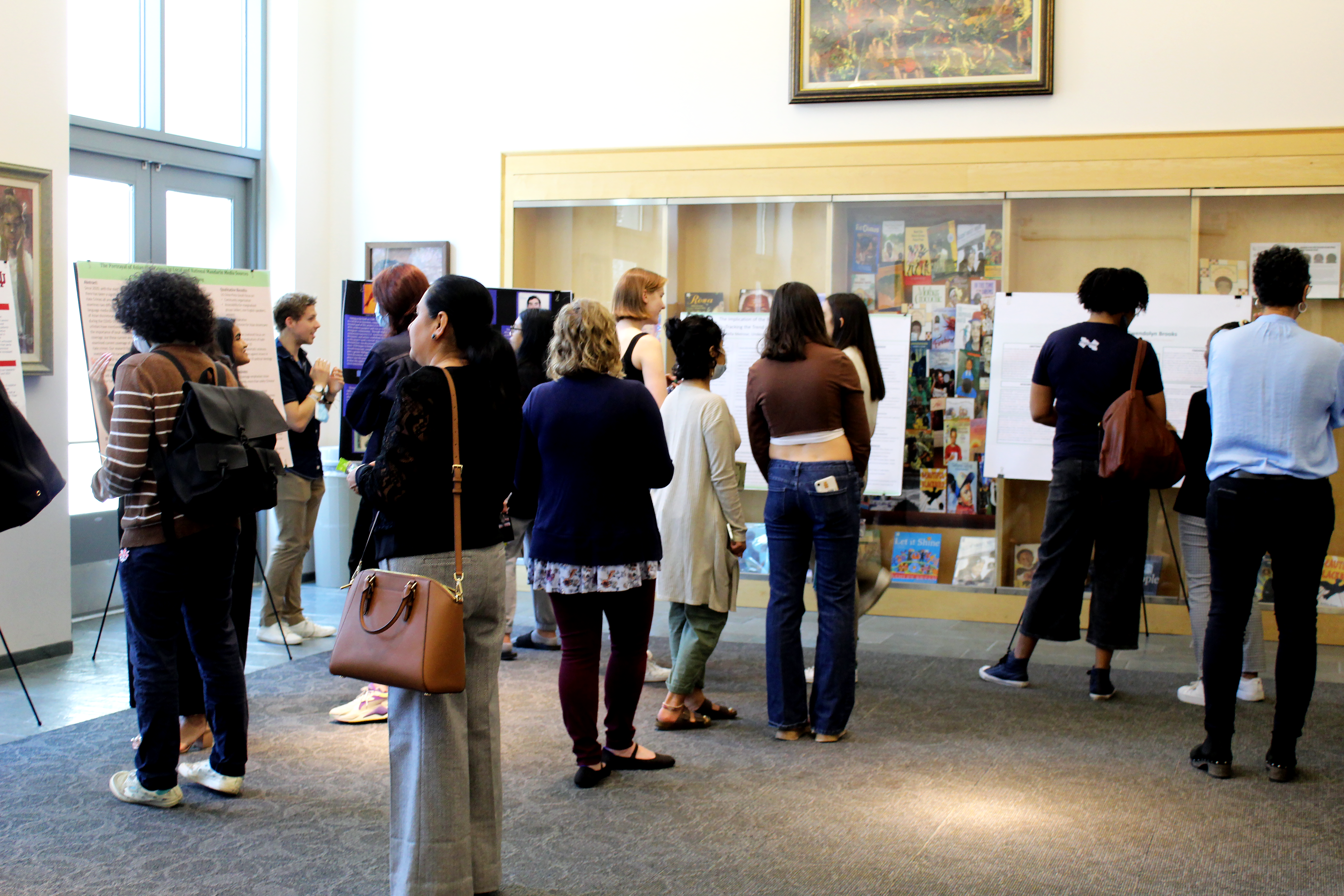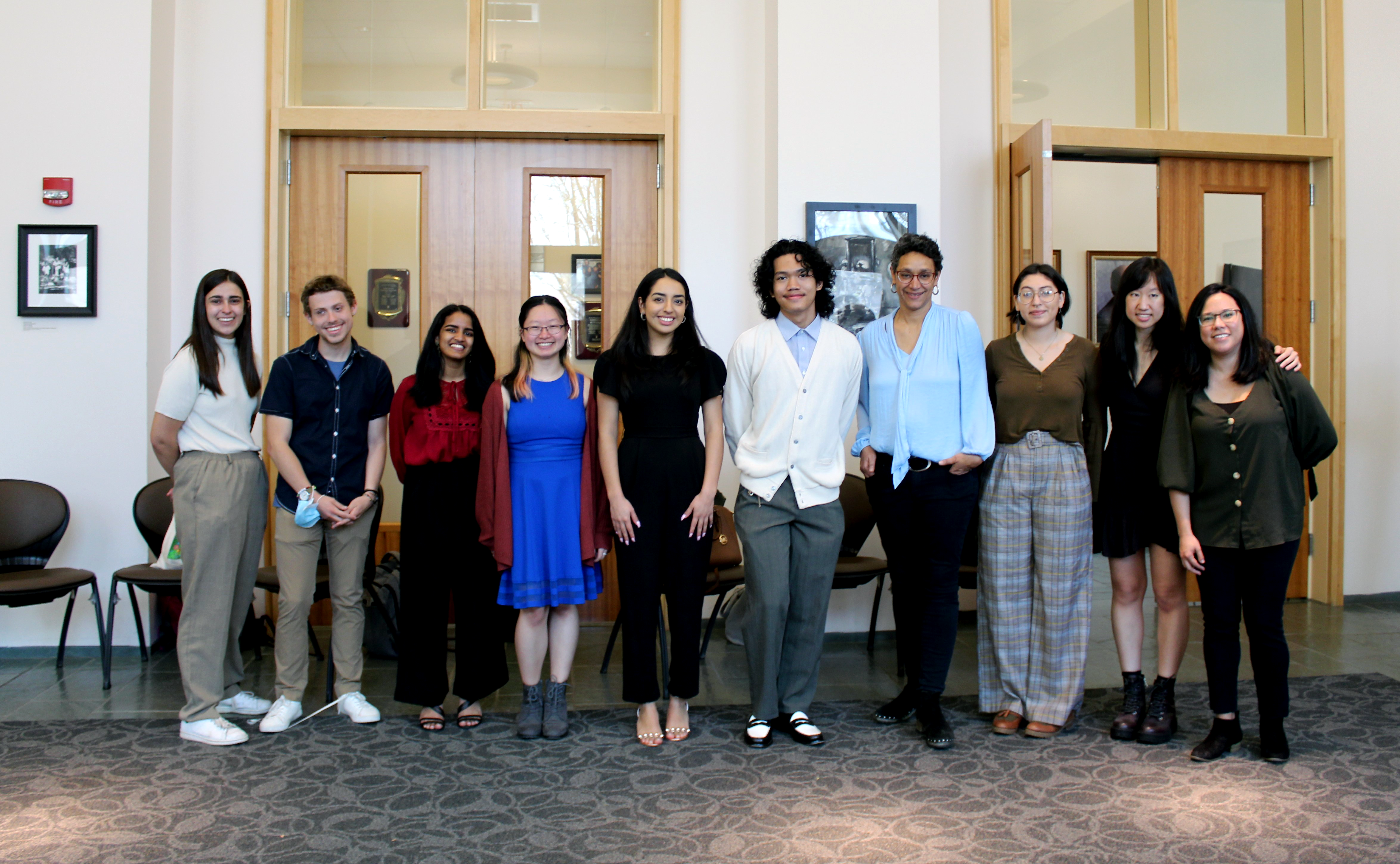 From Injustice to Just Futures: Conversations around a Year of Protests and Possibilities
2021 CRRES Research Symposium
Virtual, throughout the month of April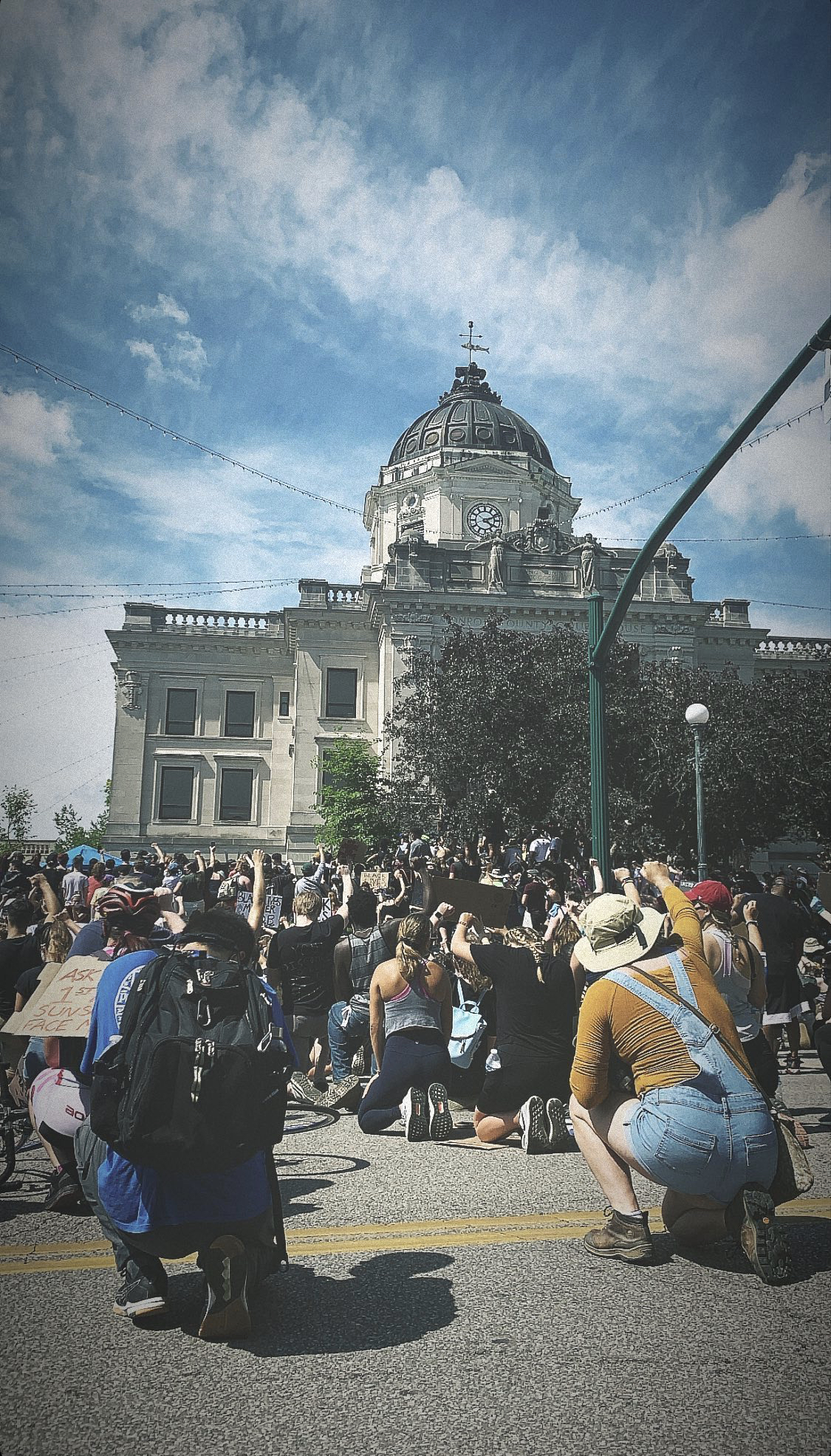 It has been one year since we became aware of the COVID-19 virus. We've lived through an abrupt transition into our current physically distant lives. Compounded by the pandemic were the highly visible and viral deaths of Ahmaud Arbery, Breonna Taylor, and George Floyd, which sparked renewed nation-wide protests against racial injustice. Yet this movement was met with continued racial terror, from counter-protests to an attempted white supremacist coup on the Capitol. And from the onset of the pandemic, anti-Asian xenophobia has infused public life, as hate crimes, especially targeting elderly Asian Americans, continue to be committed today. It is in these contexts that we conduct research on race and ethnicity in our society.
In 2021, CRRES invited submissions considering the broader landscape of persistent, viral racial inequalities. This virtual "research month" symposium featured three events throughout the month of April: a keynote conversation with CRRES Directors Dina Okamoto and Michelle Moyd, graduate student research panels, and undergraduate poster presentations.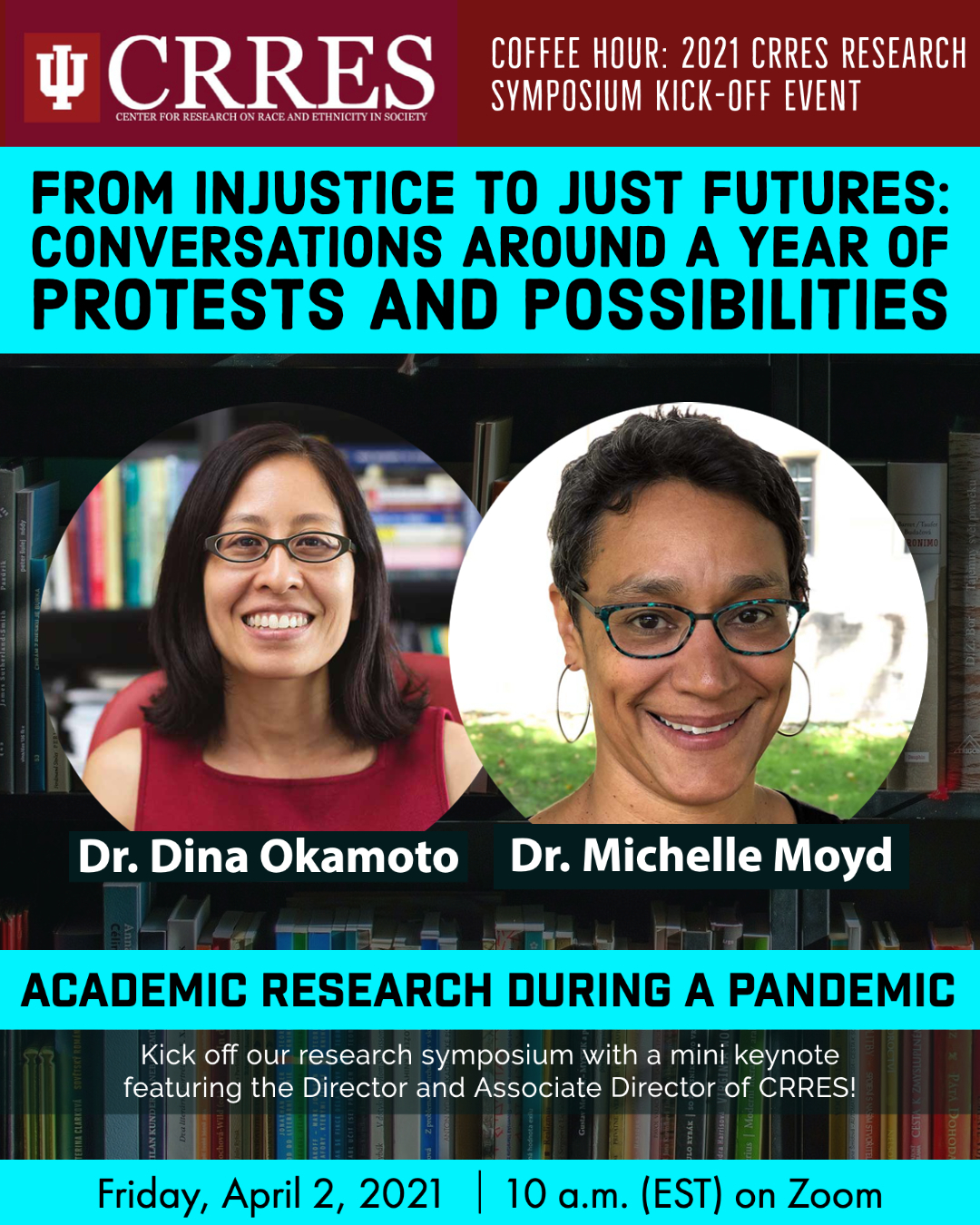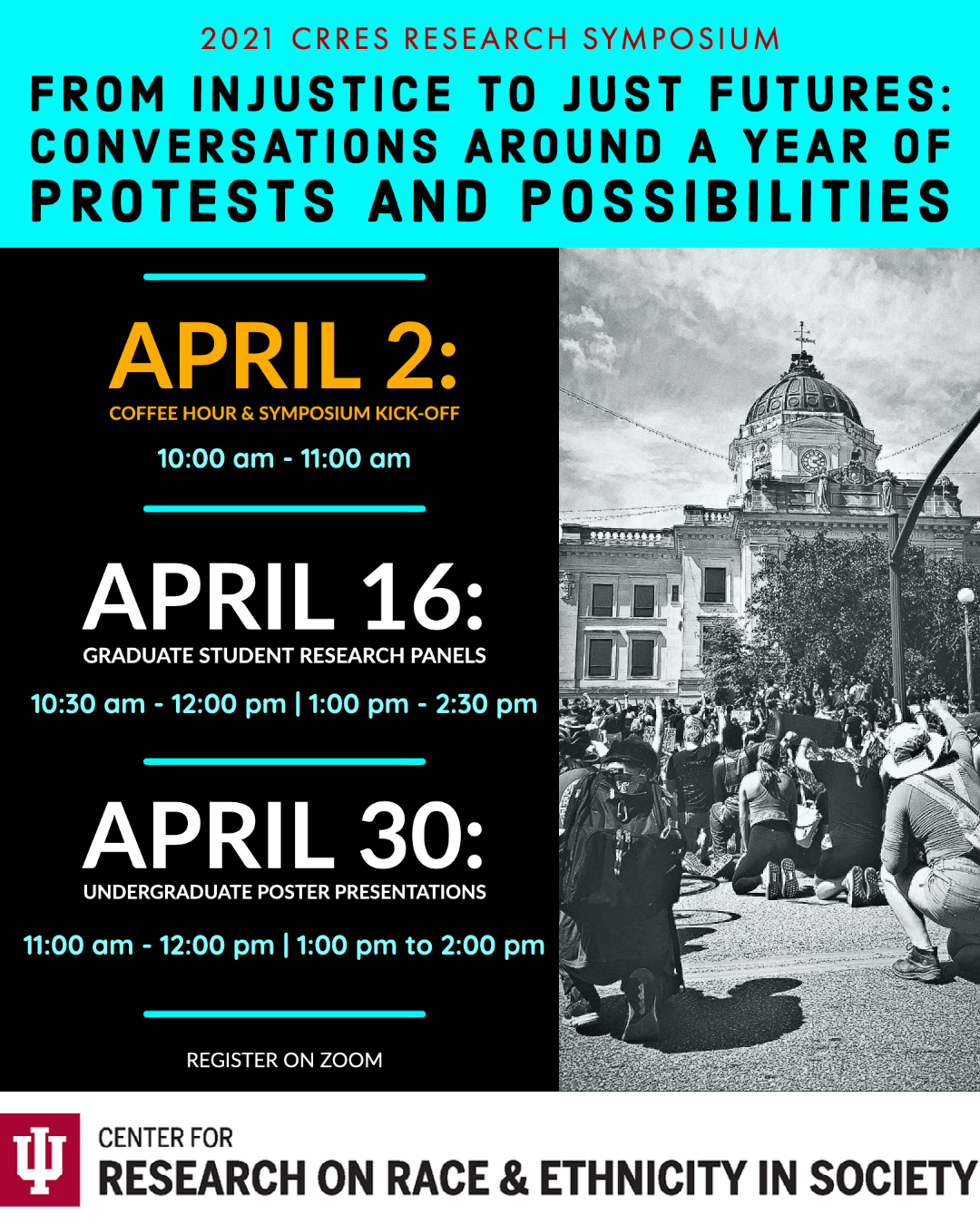 Interpreting Inequality and Promoting Justice: Bridging Academia and Activism

2020 CRRES Research Symposium
Cancelled due to COVID-19
The Center for Research on Race and Ethnicity in Society (CRRES) with The Department of Sociology is pleased to announce our fourth interdisciplinary symposium featuring graduate student research. This year's symposium, entitled Interpreting Inequality and Promoting Justice: Bridging Academia and Activism, seeks to interrogate how academics engage in the collective pursuit of a more just society.
How do academics engage in the collective pursuit of a more just society? Rising tides of injustice and surges in violence throughout various parts of the world – including trends in populism, nationalism, and extremism, the continuing migrant and refugee crises, and discrimination against minority groups – call for scholars' renewed attentions to this question. The demand for academia's social and political engagement is compelled further as citizens and communities engage in collective actions – such as Black Lives Matter, Occupy Wall Street, and the Climate Strike – to resist and transform unjust systems. The role of academics in these collective efforts continues to increase in urgency.
The Department of Sociology and the Center for Research on Race & Ethnicity in Society (CRRES) are hosting a conference centered on reexamining academia's role in the complex dynamics between injustice and resistance. This conference, "Bridging Academia and Activism" will take place on April 17-18, 2020 on the Indiana University, Bloomington campus.
The two-day conference will feature two keynote speakers reflecting on the relationship between academia and activism: Joyce Bell, Associate Professor of Sociology at University of Chicago, and Scot Nakagawa, community organizer, activist, and Senior Partner at the ChangeLab. Each panel will include three to five 15-minute presentations followed by discussant comments and a Q&A session. Presenters not affiliated with Indiana University have a chance to receive a modest endowment to support a shared travel and accommodation expenses.
Research topics may include, for example: 1) the emergence, reproduction, or consequences of unjust systems, 2) individual and collective efforts to combat injustice, and 3) theoretical and methodological approaches to academic activism within:
Politics, Revolution                        
Education, Institutions                                    
Human Rights
(Trans)Nationalism                  
Eco-criticism & the Environment                            
(Social) Media
(Post-)Colonialism                                           
Neoliberalism, Globalization                              
Gender, Sexuality
Identity Formation                        
Aesthetics & Art                                                         
Voting, Elections
To apply, please submit an abstract of no more than 500 words to the conference committee via email to crressym@indiana.edu. Submissions should include the abstract both in the text of the email and as a PDF attachment. Applicants should also provide the following information in the email and PDF attachment: title of presentation, author's name, institutional affiliation, and 3-6 keywords. Applications should be submitted no later than February 18th, 2020. Accepted presenters will be notified by March 1st, 2020.
Beyond the Center: Liminal and Peripheral Perspectives on Race and Ethnicity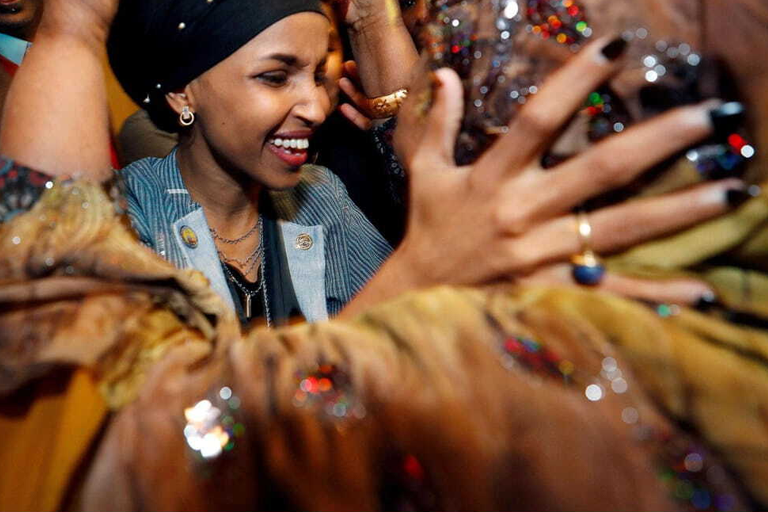 2019 CRRES Graduate Student Research Symposium
April 25-26, IMU
Over 100 graduate students, faculty members, and attendees gathered at the Indiana Memorial Union (IMU) on April 25-26th for the 2019 CRRES Graduate Student Research Symposium. The 2019 theme focused on the minds, voices, and lives of individuals living within and near the peripheral of society. Associate Professor and distinguished scholar Nikki Jones kicked off the event with her keynote address, titled, "The Chosen Ones: Black Men and the Politics of Redemption." Dr. Jones's talk portrayed the narratives of black men seeking freedom and justice in the wake of various forms of violence, policing, and mass incarceration.
The next morning, symposium presenters attended a research workshop hosted by Dr. Jones on Black Feminist Ethnography. Afterwards, students from nine university departments presented their research on topics ranging from racial identity formation and stress to sound as a means for resistance in the classroom. In addition to race, education, and health, presenters shared their research on LGBTQ identity, international students, resonance in literature, Twitter, police encounters and more. Faculty discussants shared their comments and graduate student moderators kept the time as symposium attendees asked questions. Check out the symposium program for a complete list of presenters, project titles, discussants and moderators. CRRES undergraduates joined in on the fun during the URP Poster Session, bringing in many spectators.
Center for Research on Race and Ethnicity in Society
Schuessler Institute for Social Research
1022 E. 3rd St., Room 209,
Bloomington, IN 47405
812-855-8016
Office Hours: Monday - Friday: 10:00 am – 2:00 pm