Co-Sponsored Events
Find information on events across campus co-sponsored by the Center for Research on Race and Ethnicity in Society (CRRES).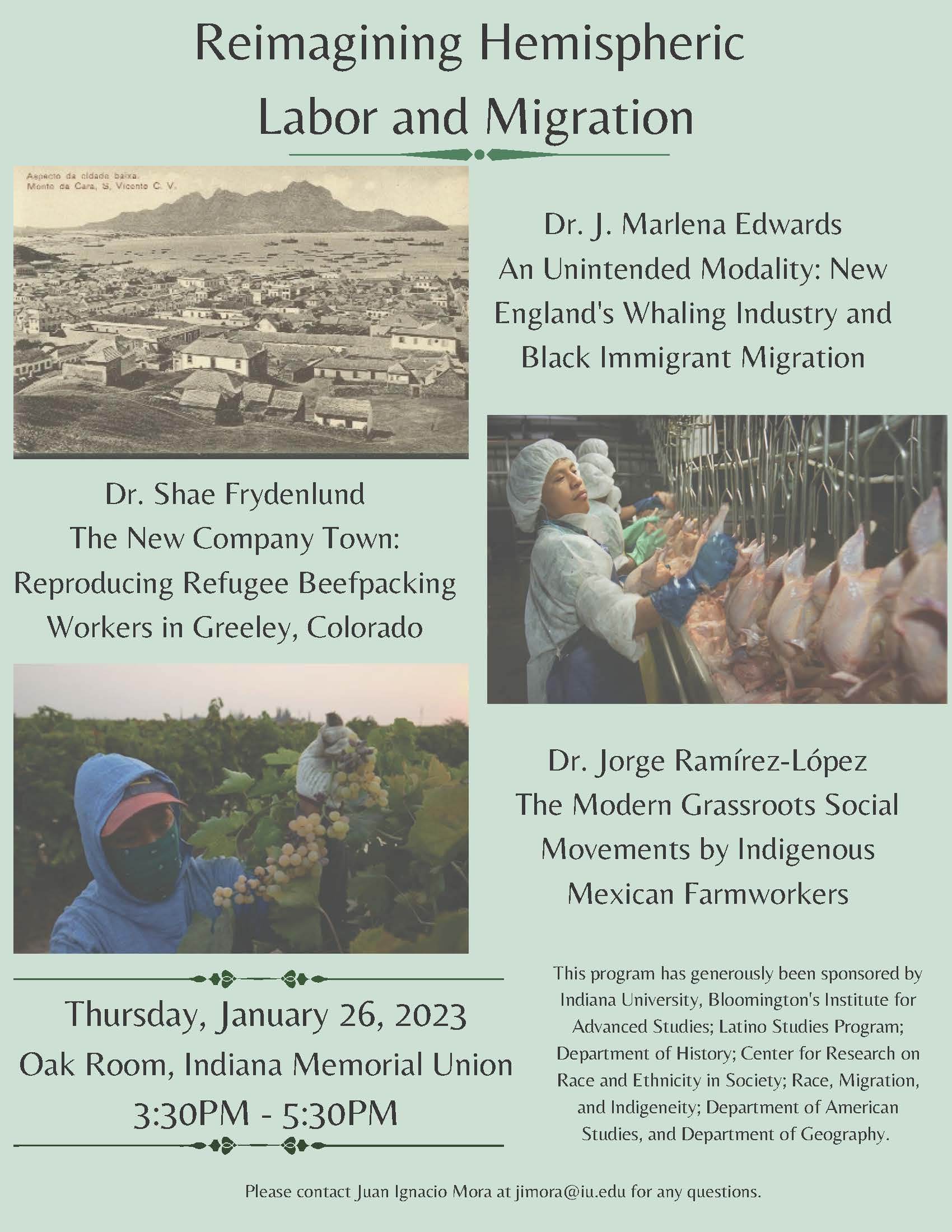 Reimagining Hemispheric Labor and Migration
Thursday, January 26, 2023
3:30-5:30pm, Oak Room, IMU
This is a symposium of emerging scholars who are working on projects that are at the intersections of migration and labor. The three speakers visiting Indiana University, Bloomington for this event are J. Marlena Edwards, Shae Frydenlund, and Jorge Ramírez-López.
Each speaker will have around 30 minutes for their individual talks, followed by a Q&A. This event has been generously supported by IUB's Institute for Advanced Study; Latino Studies Program; Center for Research on Race and Ethnicity in Society; Department of History; Race, Migration, and Indigeneity; Department of American Studies, and Department of Geography.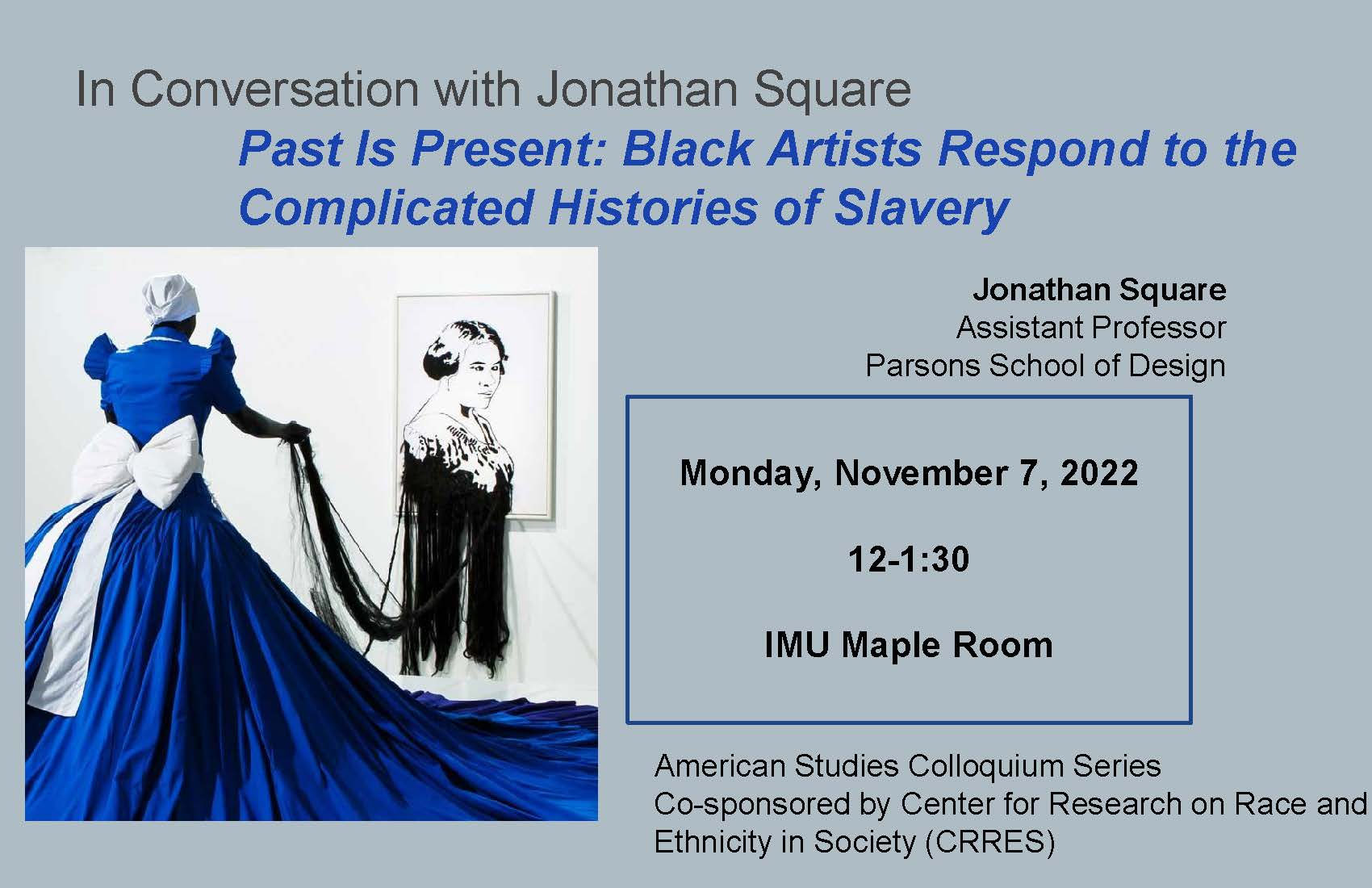 In Conversation with Jonathan Square
Past Is Present: Black Artists Respond to the Complicated Histories of Slavery
American Studies Colloquium Series
Monday, November 7, 2022
12-1:30pm
IMU Maple Room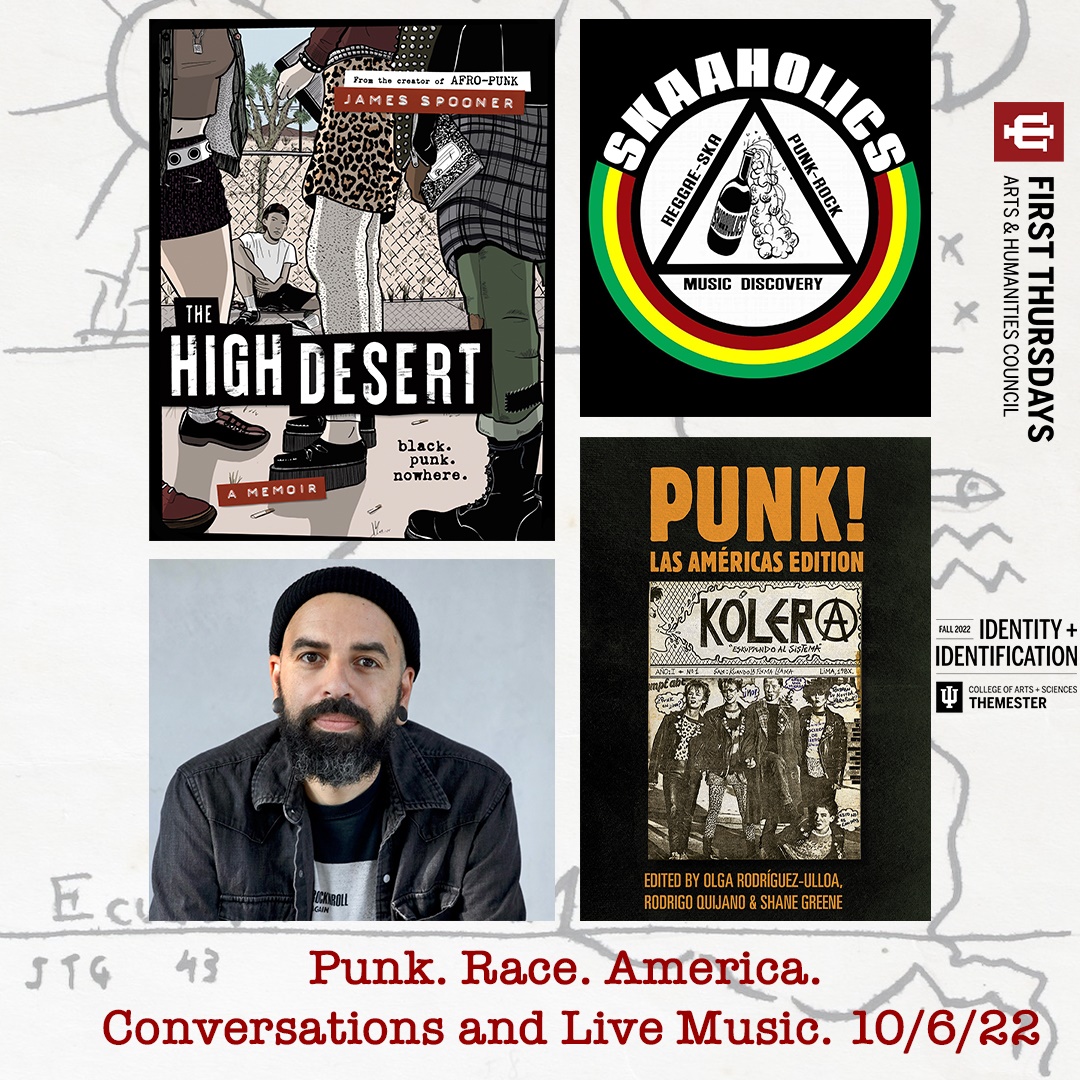 In Conversation 6:30pm-8:00pm
James Spooner & Olga Rodríguez-Ullo
Shane Greene & Juan Mora
Second Stage, First Thursdays Festival
Live Music 9:30pm
Performances by Skaaholics and Cuervo Sucio
The Bishop, 123 S. Walnut St. 
Daniel Nemser
"Imperial Logistics, Fugitive Practice, and Comparative Racialization"
Presented by IU Renaissance Studies Program
Friday, October 21, 2022; 3-5pm
Gayle Karch Cook Center Grand Hall, Maxwell Hall
Center for Research on Race and Ethnicity in Society
Schuessler Institute for Social Research
1022 E. 3rd St., Room 209,
Bloomington, IN 47405
812-855-8016
Office Hours: Monday - Friday: 10:00 am – 2:00 pm