Co-Sponsored Events
Find information on events across campus co-sponsored by the Center for Research on Race and Ethnicity in Society (CRRES).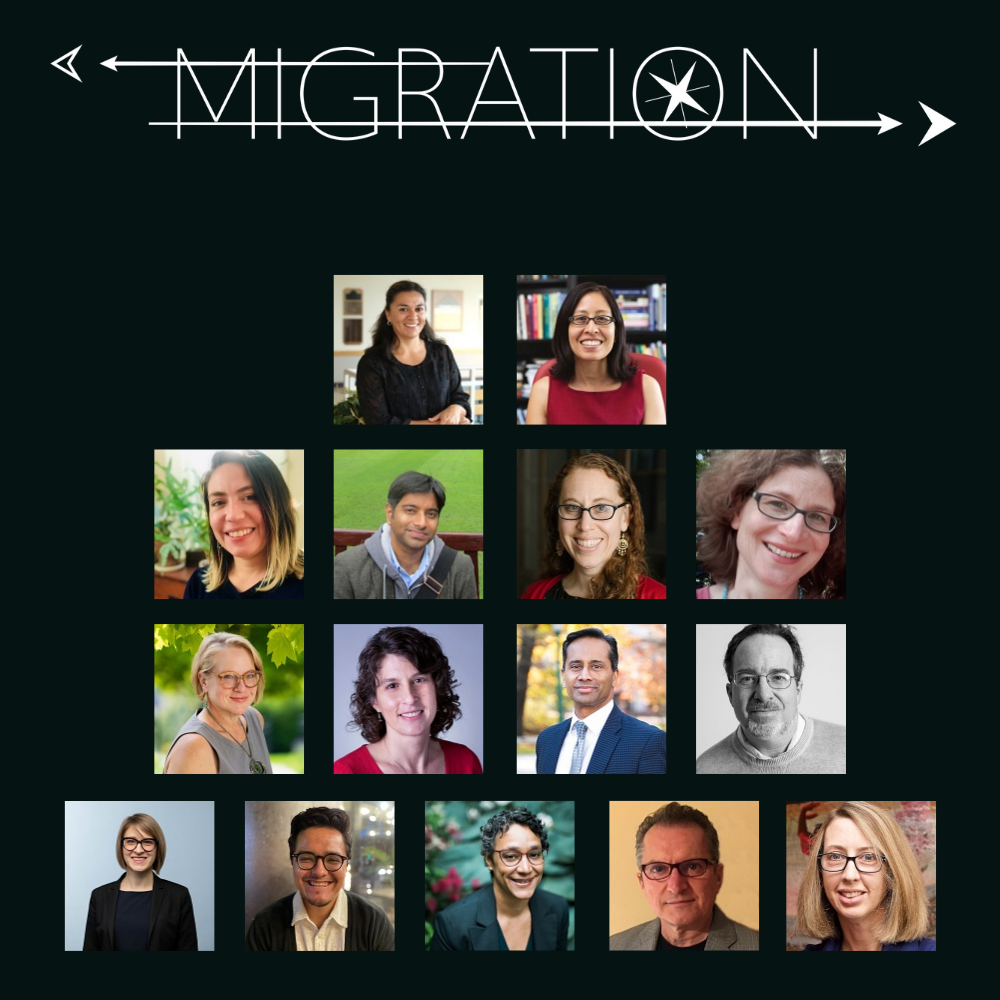 TBS: Migration 2021-2022
April 28-30, 2022
Lead by CRRES Director Dina Okamoto and CRRES Affiliate Sylvia Martinez, this year's symposium focuses on "Migration." An urgent topic today, we understand "migration" as engaging with both the movement and status of immigrant and refugee populations, and research that engages with linguistic diversity, politics, history, memory, culture, international relations, ethnicity, and race. This year, two external scholars will join us: Dr. Rhacel Salazar Parreñas (University of Southern California) and Dr. Katherine Donato (Georgetown University).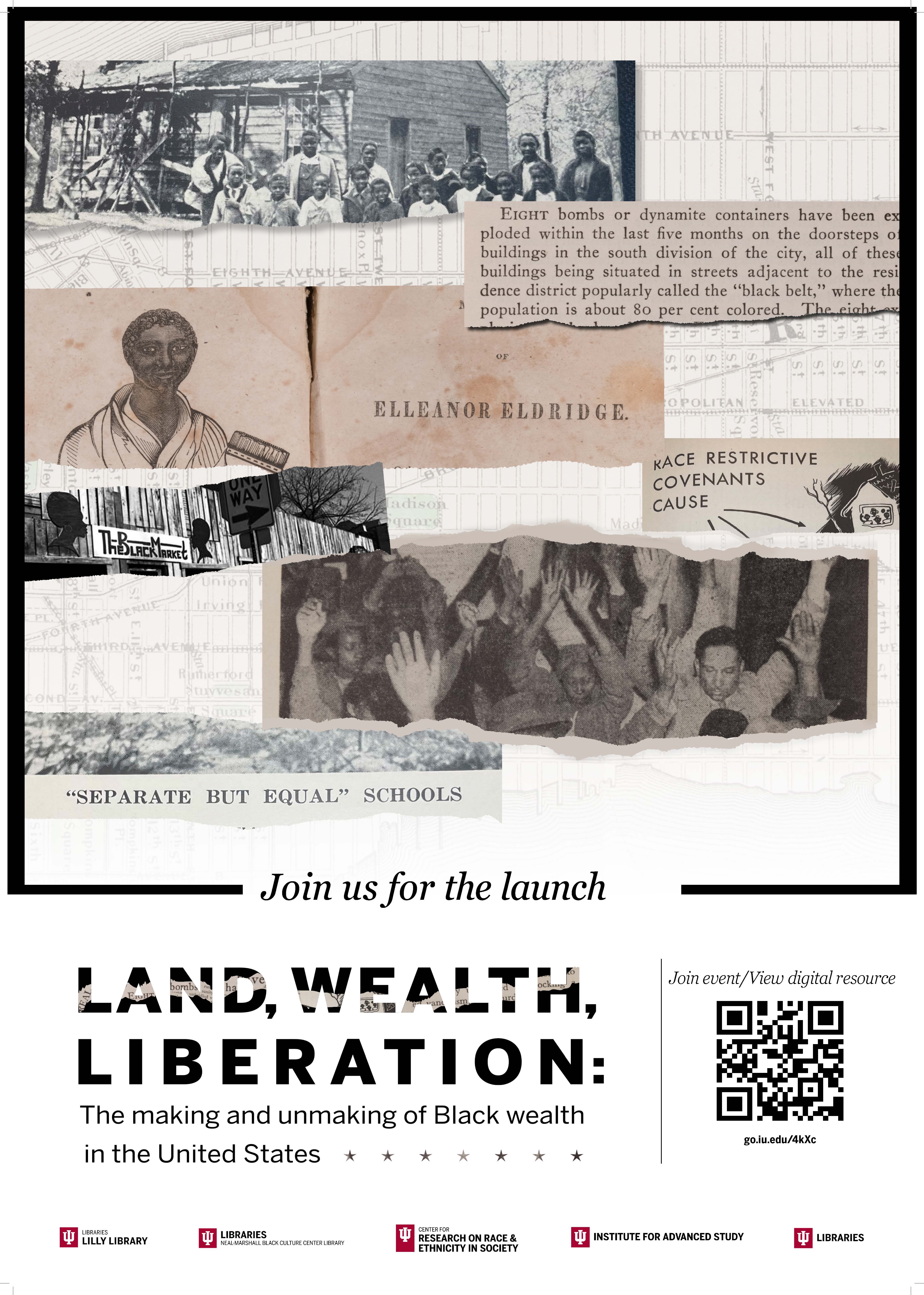 March 24, 2022
6:00-7:30 pm
Virtual (Zoom)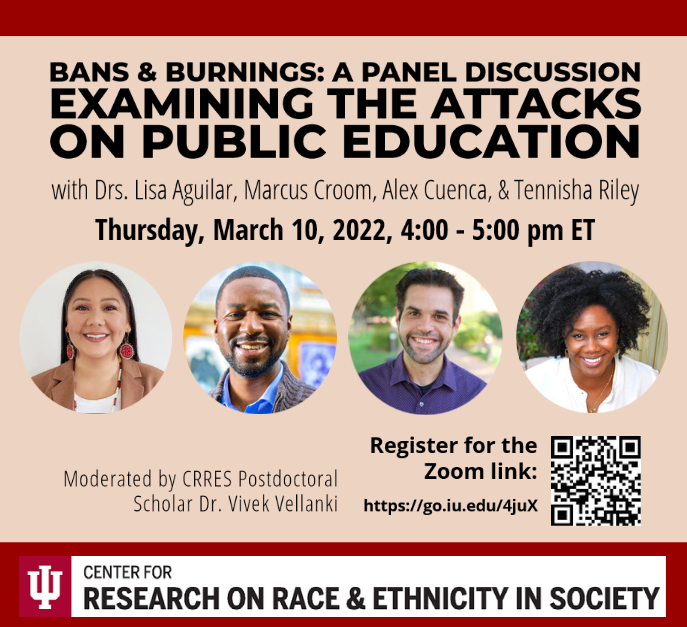 Thursday, March 10, 2022, 4:00 - 5:00 pm
Virtual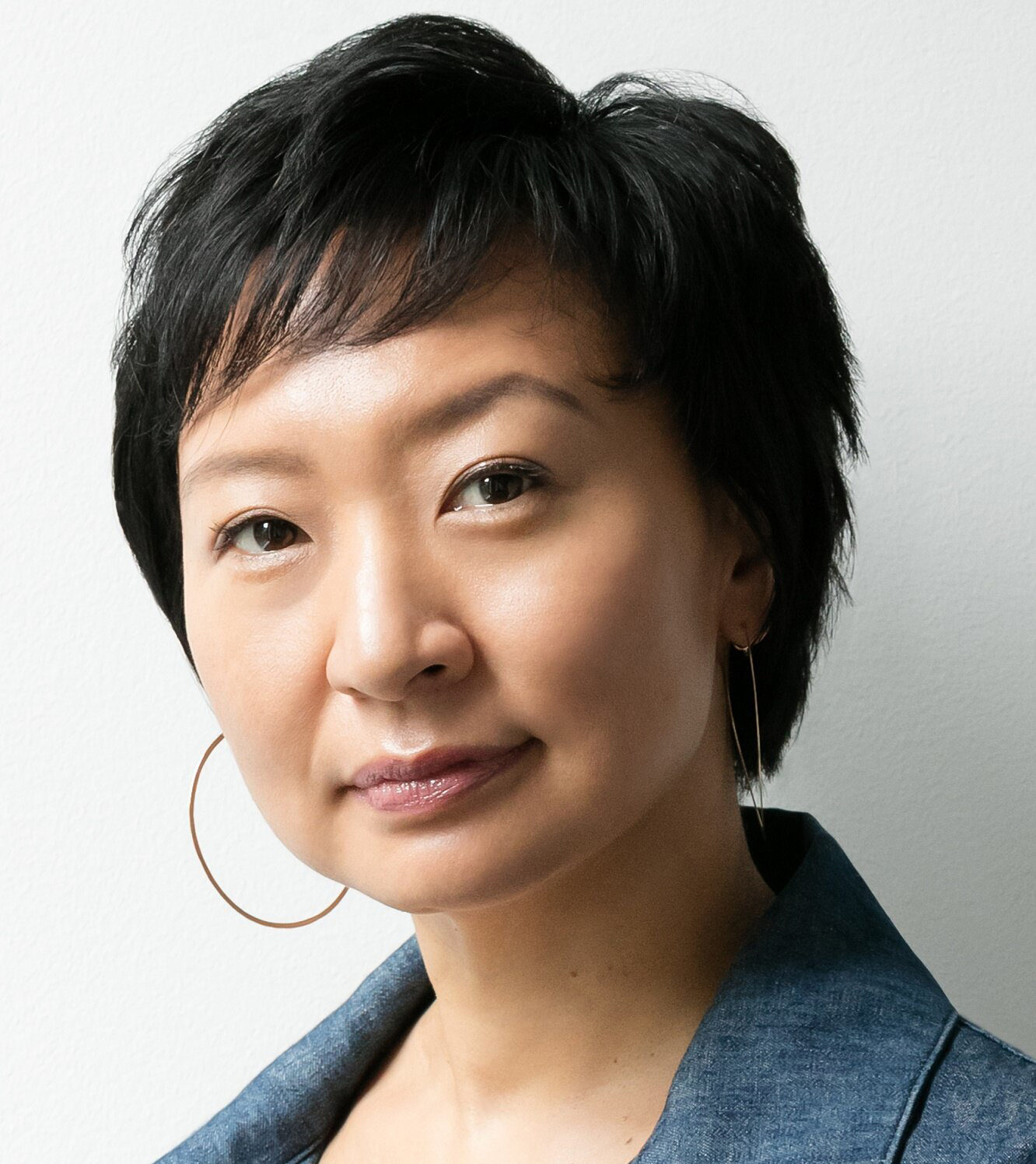 Cathy Park Hong
Thursday, March 10, 2022
7:00 pm
Buskirk-Chumley Theater

Cathy Park Hong is an award-winning poet and essayist whose book, Minor Feelings, is a searching work that ruthlessly reckons with the American racial consciousness. Hong weaves together personal stories, historical context, and cultural criticism to ultimately create an emotional and impactful exploration of Asian American personhood. Minor Feelings is the 2020 recipient of the National Book Critics Circle Award for Autobiography. Hong is the author of several books of poetry, and is the recipient of notable awards such as the Windham-Campbell Prize. In her moving talks, she offers a fresh and honest perspective on race and Asian American identity, discusses how poetry and writing can be a means for understanding ourselves and our world, and comments on the ways politics and culture are influenced by art—and vice versa. For more information about Cathy Park Hong, please visit www.prhspeakers.com.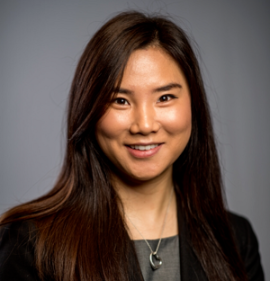 WIM + CRRES
Chinbo Chong
"Challenges and Opportunities for Surveying Asian Americans and Latinos in the Social Sciences"
Friday, February 25, 2022
2:00 pm
Are you interested in surveying hard-to-reach populations? In this talk, I will briefly discuss my book project and ongoing projects, focusing on my motivations for providing practical tips for collecting survey data among Asian Americans and Latinos. I will emphasize the challenges of studying hard-to-reach populations like Asian Americans and Latinos. In that spirit, I will introduce considerations and practical steps for pursuing research from sampling strategy, matching process, survey questionnaire ordering, the timeline for completing your project, to various negotiation stages to consider when working with a survey firm. Finally, I will offer limitations of this approach and how you might address them in the publication of your research.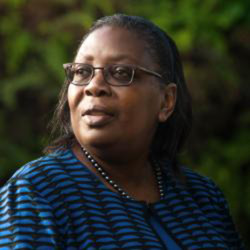 "Untold Stories of the Conservation Movement: Race, Power, and Privilege"
Friday, February 25, 2022
12:00 pm - 1:00 pm
Taylor is the Senior Associate Dean of Diversity, Equity, and Inclusion at Yale School of the Environment, as well as a Professor of Environmental Justice. Her work focuses on environmental justice, food insecurity, institutional diversity, and racism in the environmental movement.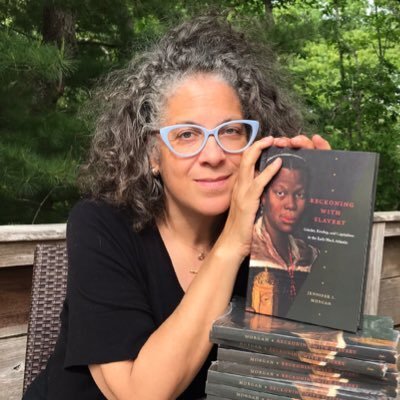 On Race and Reinscription: Writing Enslaved Women into the Early Modern Archive
Presented by The Renaissance Studies Program
Lecture by Jennifer L. Morgan
Thursday, November 4, 2021, 3-5pm
Gayle Karch Cook Center Grand Hall, Maxwell Hall
The lecture will be followed by Q&A and a reception. There will also be a closed workshop with Professor Morgan in the late morning of November 5. Please contact Olimpia Rosenthal (orosenth@indiana.edu) for further information.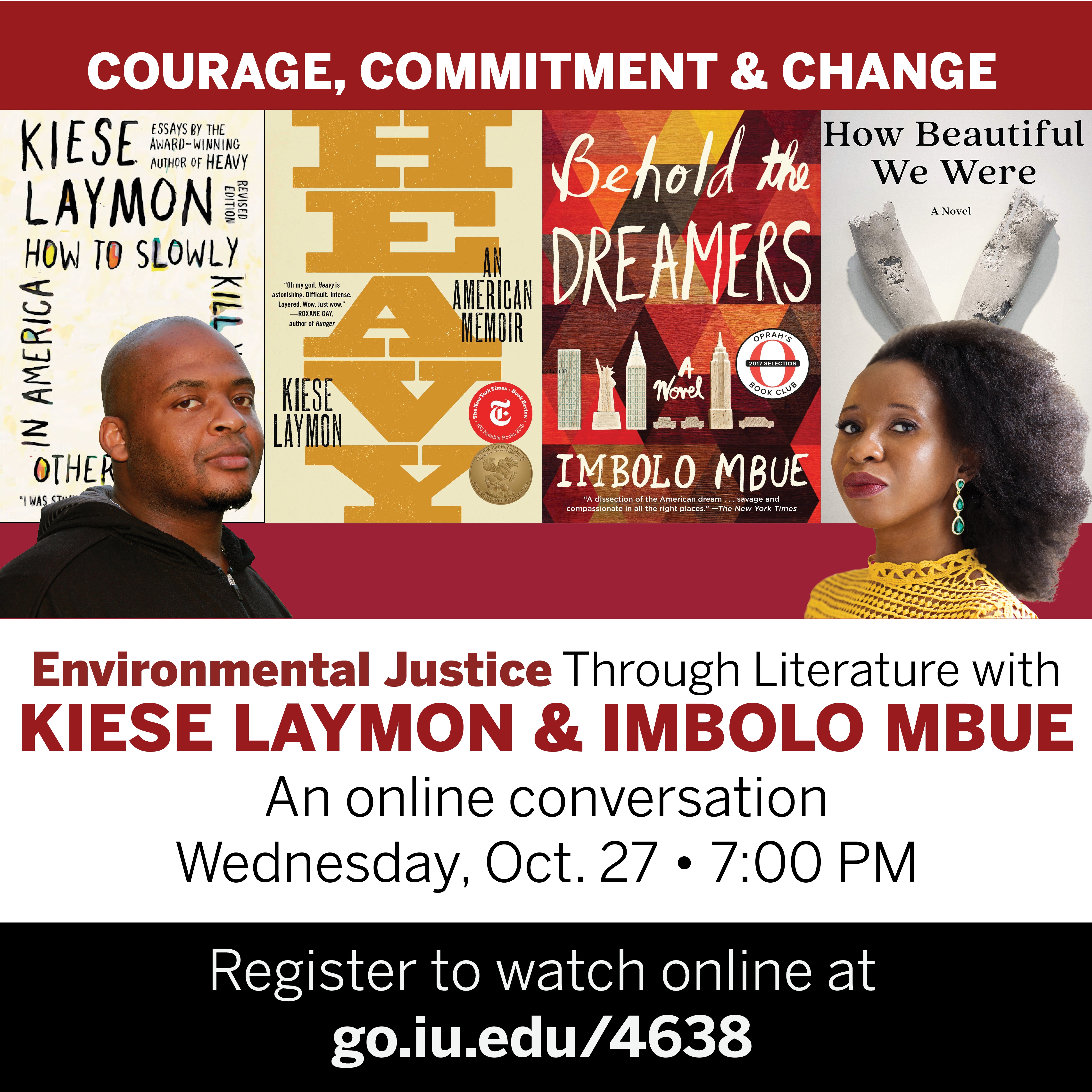 Moderated by Dr. Maria E. Hamilton Abegunde
October 27, 2021
7:00pm on Zoom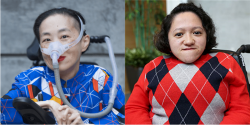 September 30, 2021
7:00-8:00pm on Zoom
Wong and Ho will discuss food, joy, and sustenance in these times, their work as community organizers, and how that sustains them.
This event is co-sponsored by the Asian American Studies Program, the Race, Migration and Indigeneity Program, the College Office of Diversity and Inclusion, Center for Research on Race and Ethnicity in Society, Department of American Studies, Department of Gender Studies, and Department of Sociology.
Center for Research on Race and Ethnicity in Society
Schuessler Institute for Social Research
1022 E. 3rd St., Room 209,
Bloomington, IN 47405
812-855-8016
Office Hours: Monday - Friday: 10:00 am – 2:00 pm